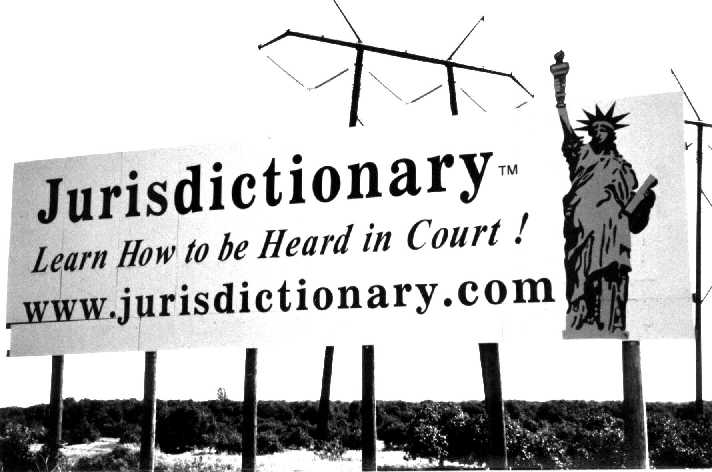 Dr. Frederick David Graves, JD
SHARE with EVERYONE.
Comments to: lawbook@jurisdictionary.com.
Justice News
Rules that Promote Peace
Messages From My Heart
Some of My Music
( Best with Headphones or Giant Speakers )
No More Time ... Messing Around on the Keys
Turkish ... Music for the Silent Mind Within
Dark March ... Adagio for Strings and Percussion
Celebration ... a Handbell Choir Piece
Someday ... A Musical Experiment
Videos You'll Want to Watch with Family
My Books in Need of a Publisher
Jesus the Man ... A Day in His Early Life
Word War ... Verses for a Wounded World
God Who? ... A New Paradigm for Religious Tolerance and Global Peace
Some of My Lectures
The Talk ... Logos Radio Broadcast - 18 January 2013
A Few of My Essays
My Case-Winning Online Justice Course
How to Win in Court - Without a Lawyer
... Step-by-Step Self-Help for People Who Can't Afford a Lawyer
Fiction
... Or Is It ?
Photography
JUSTICE ®
Zoom Class Notes
Hopefully my work will inspire you to help me reach more people with my work.
Hopefully you wish to promote my mission: Justice Education in our schools.
Email me at lawbook@jurisdictionary.com with your ideas.
Check out my
Juris

dictionary

® Case-Winning HowToWinInCourt course.
© 2023 by Dr. Frederick David Graves, JD
Copy freely with acknowledgement.